In this article, we'll be covering the best earbuds available at a discount and reasonable price; a lot of them are available at near 5K INR.  So, let's jump right into the list.
Boat AirPods 141
The first and only budget earbuds to recommend are the Boat AirPods 141. Boat AirPods 141 is available for 1,499 and in this price, the biggest pro is 42 hours of battery life six hours on the buds and then you put it back in the charging case for 36 hours more battery life than usually earbuds in this price range give you around 24 hours of battery life number.
Two another good thing is you get gaming mode so if you play BGMI, Apex Legends gaming mode gives you proper sync with the firing and gameplay rest you will get ipx4 water resistance you get touch controls and audio quality is ok the base is decent. So, if you want good audio quality then you will have to increase your budget.
Dizo Buds Z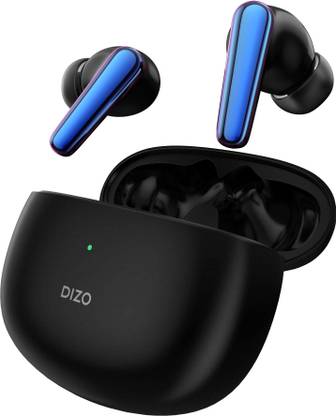 It is priced at 1,899 during the sale it might go a bit lower now in case you don't know diesel is a sub-brand of Real-me. The good thing about that is the base quality if you love Bollywood music these work really well also overall audio quality is good for the price you also, get low latency gaming mode now the third thing is you get app support which is at this price is very rare.
You can download the Real-me link app from the Play store and here you can change the equalizer settings touch control options etc. Rest battery life is 16 hours you get type C charging and all the earbuds in this list have fast charging like 10 minutes of charging will give you one to two hours of battery life rest at this price you don't get ANC or really good call.
OnePlus Buds Nord
Next up we have OnePlus Buds Nord now it is priced at 2,399 and for that price, the base is really good. You also get app support where you can change buds touch control like you can have google assistant when you double tap on the buds. With the case, you will get 30 hours of battery life and gaming mode and call quality is average.
Realme Buds Air 3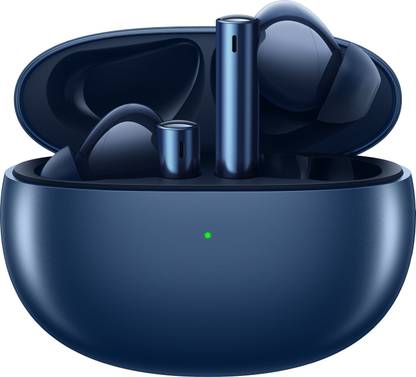 This is currently priced at 3,799 at Flipkart but in offers and sales, it often comes to near 3,000. The number one thing is you get ANC (Active Noise Cancellation) so when you put on the earbuds outside noises like fan AC is cancelled.
And the second feature that will be a favourite feature of many is the dual device connectivity, you can connect to both laptop and a phone at the same time like watching videos on the laptop the audio is playing on the real me buds air 3 but as soon as you will get a call on your phone you can pick up the call on the buds and the video on the laptop will be paused so, this dual device connectivity is one feature that you will appreciate every day. It has also one of the best call quality in this price range.
Galaxy Buds Pro
If you want to have really good audio quality in this price range, there are very few options and one of them is Galaxy Buds Pro now it was launched for 15,000 but is currently available for a price of 6,790 somewhere around that, you can break down the price further with bank offers.
For that price, it has really good sound quality and not just that it has 360-degree audio so suppose if you're watching movies you turn your head the video voice will still stay at the centre kind of like how the music works in a theatre you really need to experience it to understand it.
Also it has  an ipx7 rating means you can dip it in water use it in shots etc. The battery life is okay for the price it can last up to five to six hours on a single charge it also comes with active noise cancellation and for the price the ANC is pretty good also you get this very useful feature auto ANC switching where it automatically switches to the ambient mode when you talk and back to ANC once you're silent. This will be helpful for bikers and cyclists when there are cars behind honking the buds detect that and automatically switches to ambient mode so they can hear the sound in your environment.